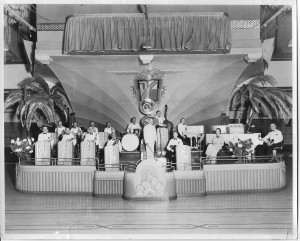 Adolph Brox and the Coconut Grove Orchestra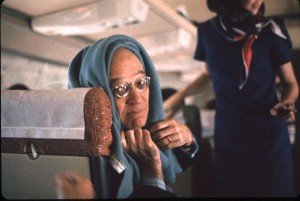 Abravanel circa 1970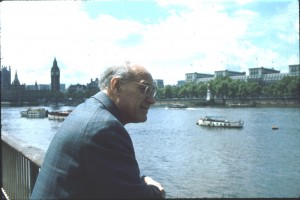 Abravanel in London 1975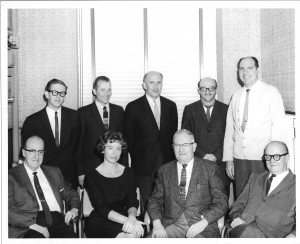 AFM Local 104 Executive Board circa 1965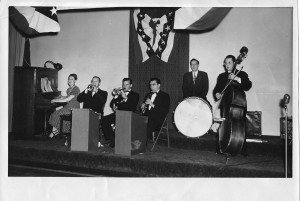 Afton Pitt Orchestra 1952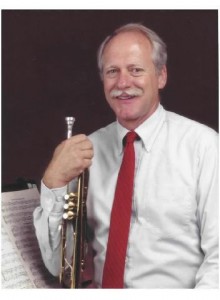 Alan Weight – Past Local 104 President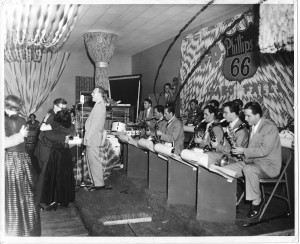 Al Sedgley Orchestra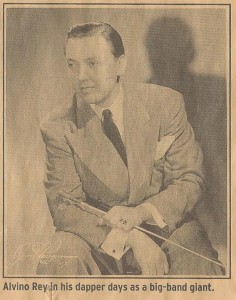 Alvino Rey – Big Band leader and inventor of the Pedal Steel Guitar.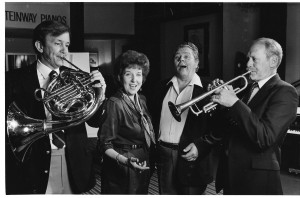 Al Weight Quartet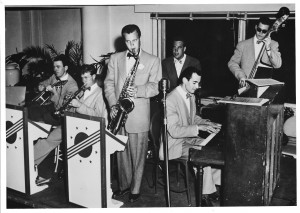 Aldon Gibbs Orchestra circa 1940
Alexander Schreiner Tabernacle Organist circa 1924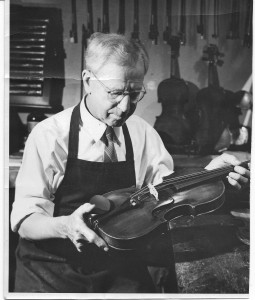 Alf Masterman Luthier and Violinist with the Orpheum Orchestra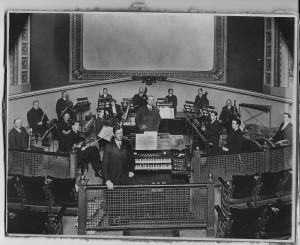 American Theatre Orchestra – Salt Lake City – circa 1918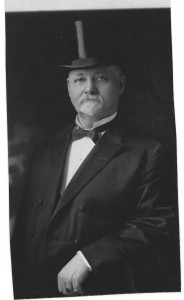 Anton Pederson – Conductor of the Salt Lake Symphony circa 1920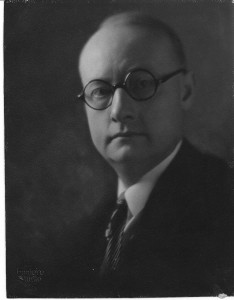 Arthur Pederson Ferber son of Anton Pederson – Professor of music at the University of Utah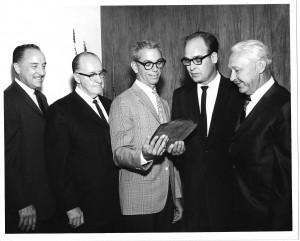 AFM award time with Ben Bullough and Bill Sullivan
Ashot Abramyan 1986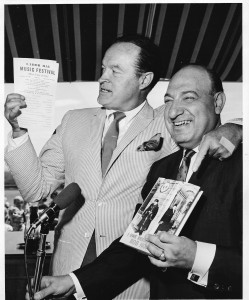 Bob Hope and Eugene Jelesnik for a Labor Day concert promotion.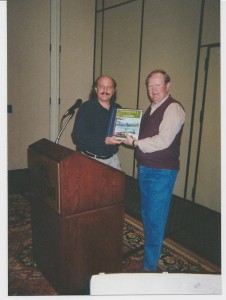 Tony passing on the coveted Fishwheels of the Northwest to the incoming President of the Northwest Conference of the AFM.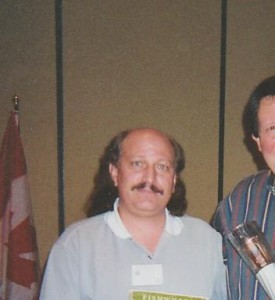 Tony Brazelton Secretary-Treasurer of Local 104 1994-2012.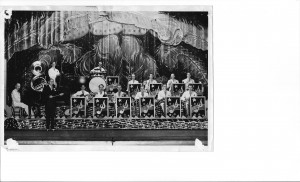 By Woodbury and his Orchestra circa 1934.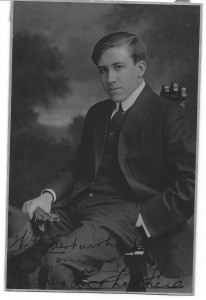 Chas Shepherd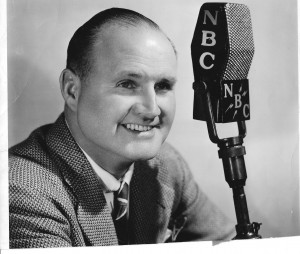 Claude Sweeten Radio Program Director and Band Leader.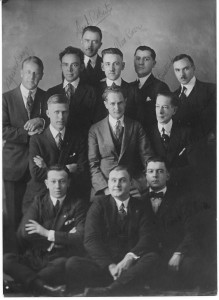 The Claude Sweeten Orchestra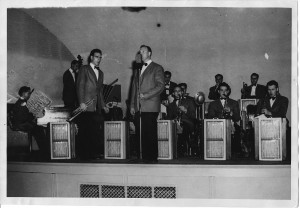 The Coconut Grove Orchestra 1947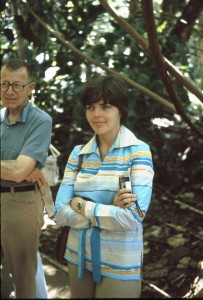 Cristie Lundquist with David Freed 1979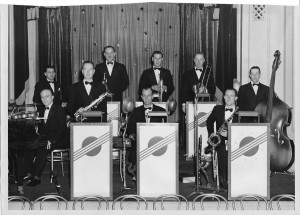 The Curtis Ackerland Orchestra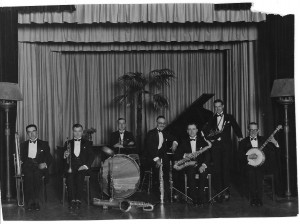 Dansante Ballroom Orchestra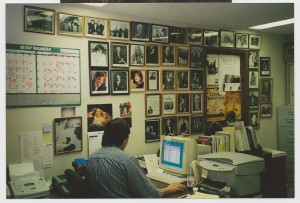 Dave Sharp at the Tanner Office Building office in 2000.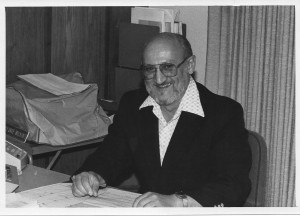 David Wilcox – Trumpet Player – held every position on the Executive Board at Local 104.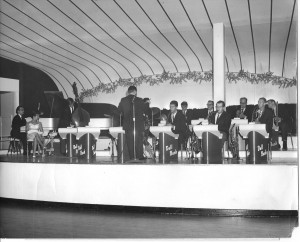 Dell Bush Orchestra circa 1953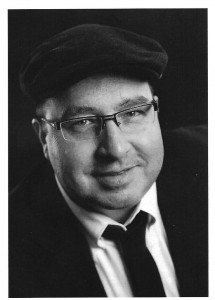 Scott Devey
Trumpet Player and
Instrument maker.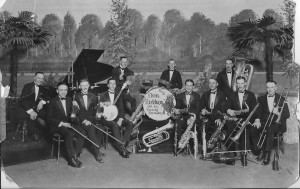 Don Kirkham and his Society Serenaders 1922-23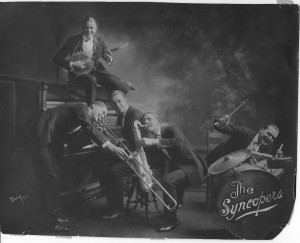 Don Tibbs Orchestra 1918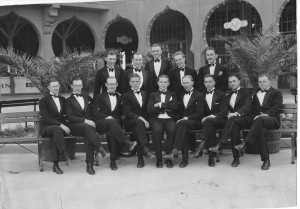 Don Tibbs Saltair Orchestra 1927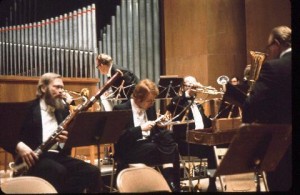 Doug Craig and Mitch Morrison with the Utah Symphony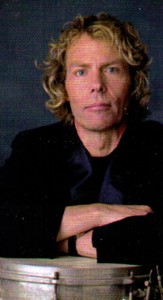 Ed Greenall – Drummer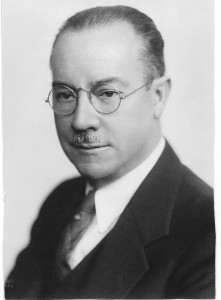 Edward P. Kimball – Tabernacle Organist from 1920 to 1930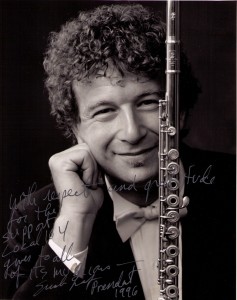 Erich Graf -Flutist with the Utah Symphony and past President of AFM Local 104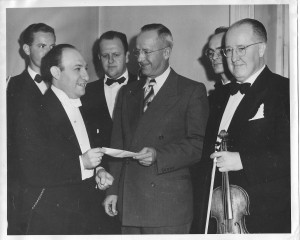 Eugene Jelesnik and Ben Bullough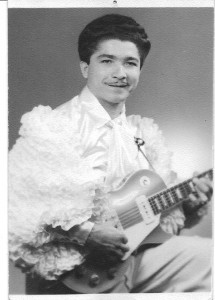 Felix Perez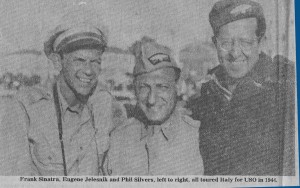 Frank Sinatra, Eugene Jelesnik and Phil Silvers on a USO Tour during WWII.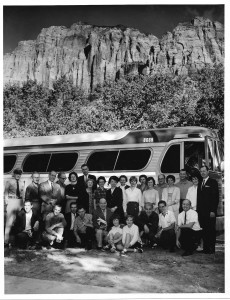 Eugene Jelesnik and the KSL radio Orchestra on tour in Southern Utah.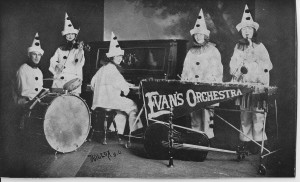 Evan's Family Orchestra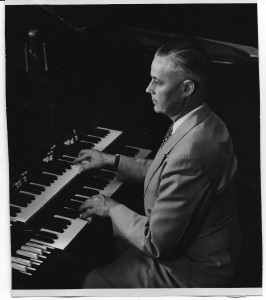 Francis (Gus) Farney circa 1923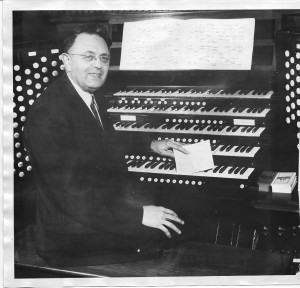 Frank Asper Sr. – Tabernacle Organist circa 1924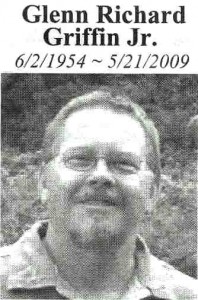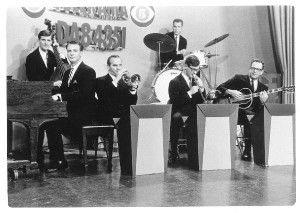 Harry Black Band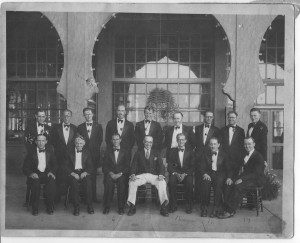 Harry Erickson and his Saltair Orchestra 1929-30 season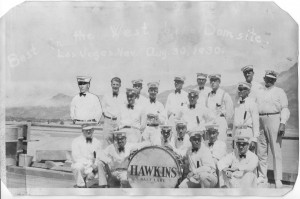 Hawkins Military band circa 1930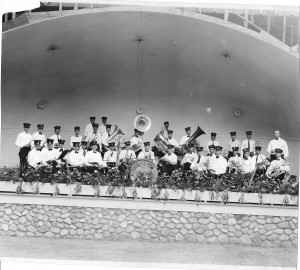 Hawkins Military band circa 1920 at Liberty Park in Salt Lake City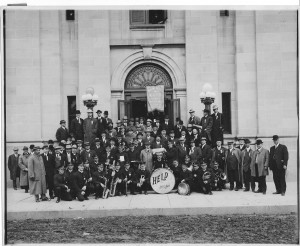 Held's Military band – Salt Lake City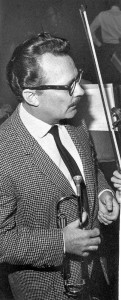 Shelly Hyde – Trumpet Player and Personnel Manager of the Utah Symphony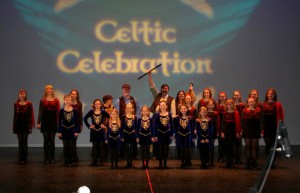 Idlewild at the Celtic Celebration in Ogden, Utah 2012.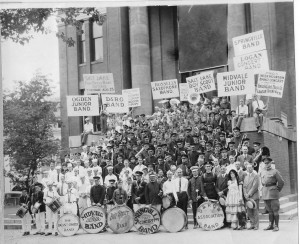 Intermountain band contest of 1926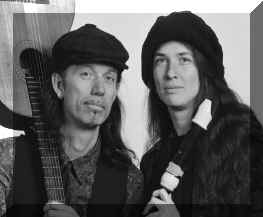 Inish duo – with Barry and Marion Carter
Iosepa Hawiian Troubadors – on the steps of the Salt Lake City and County Building 1908.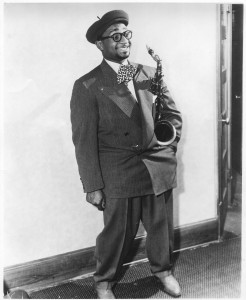 Jack McVea – Sax Player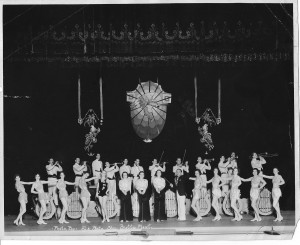 Jay Brower Orchestra with the King Sisters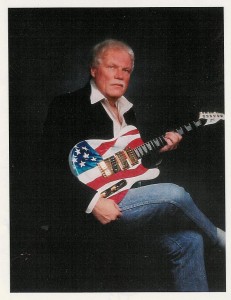 J. D. Moffit – Jazz and Country Guitar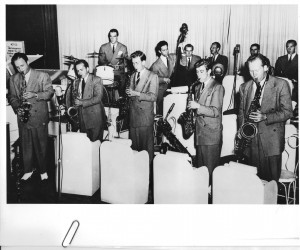 Jerry Jones and his Lagoon Orchestra 1939-40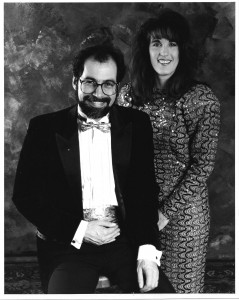 Joe Muscolino and singer circa 1990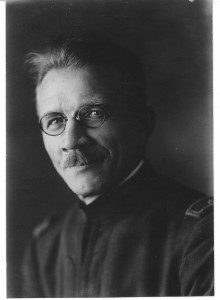 John Held military band conductor 1910-1930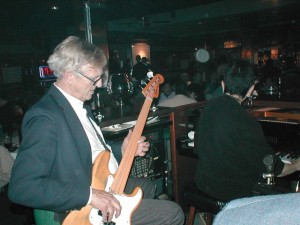 John Nuslien at Club Cabana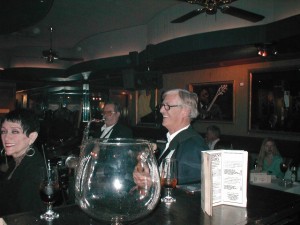 John Nuslien, Karen Hernandez and Waren Trulson at Club Cabana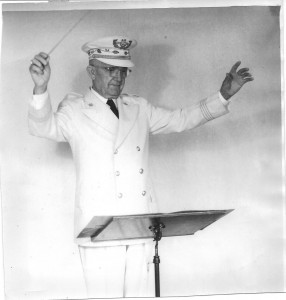 John Omanson – conductor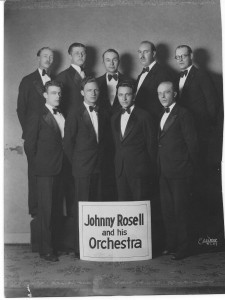 Johnny Rosell and his Orchestra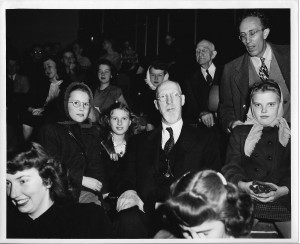 Joseph Fielding Smith at a Utah Symphony concert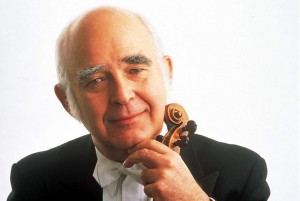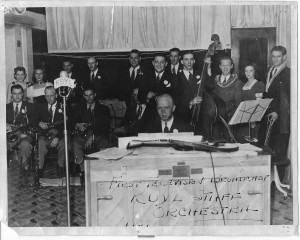 KDYL radio staff Orchestra 1939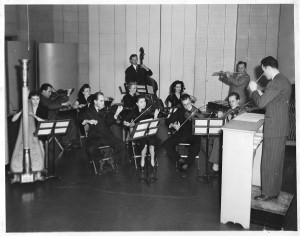 KSL Radio Orchestra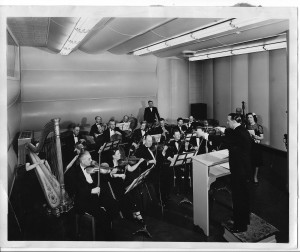 KSL radio staff Orchestra 1940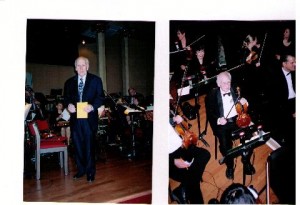 Ken Kuchler with the Utah Symphony 2008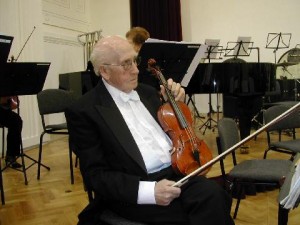 Ken Kuchler with the Utah Symphony in Europe 2005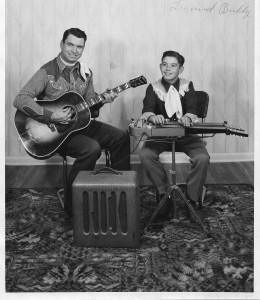 Leo and Buddy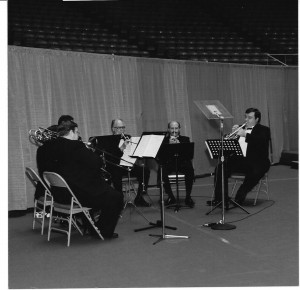 1994 Brass pick up group of Local 104 musicians.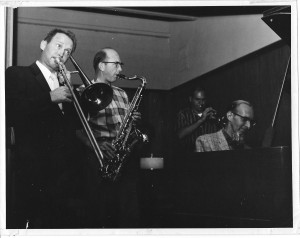 Local 104 session circa 1960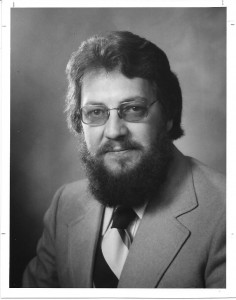 Loel Hepworth – One time President of Local 104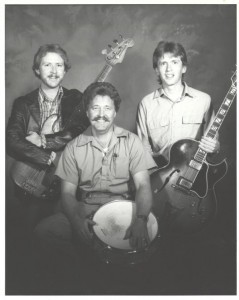 Link Hebrew, Jan Hyde and Steve
Main Street Jazz band circa 1990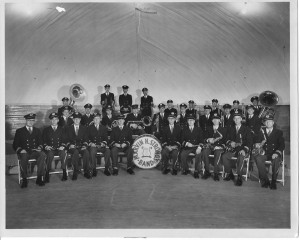 Marvin H. Strong Military band circa 1954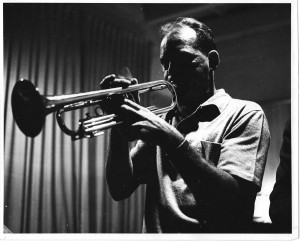 Max Anderson circa 1960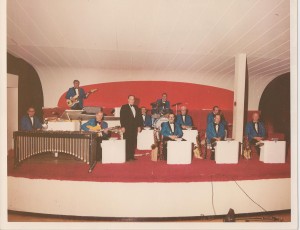 Max Engman Orchestra 1952-53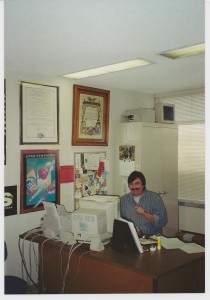 AFM, Local 104 office at the O C Tanner Bldg on Main Street, Salt Lake City, Utah (Dave Sharp Business Agent 1999)