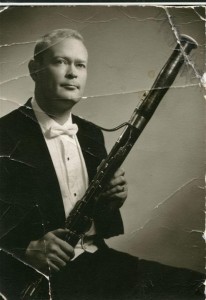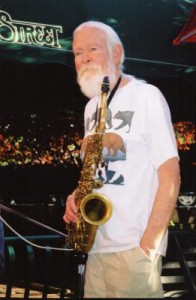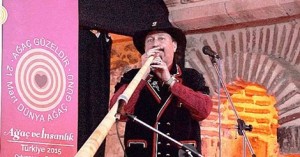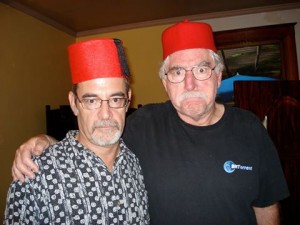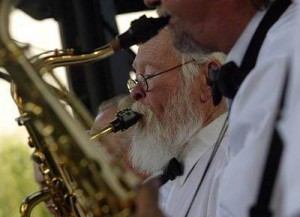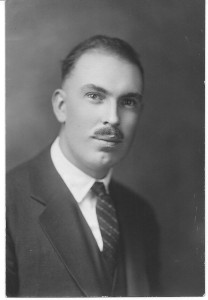 Ian McDonnel – Local 104 officer circa 1920 – Tuba and Bass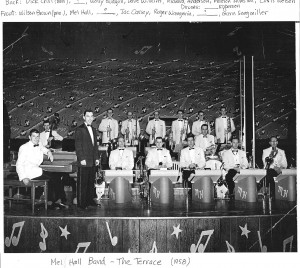 Mel Hall at the Terrace Ballroom 1958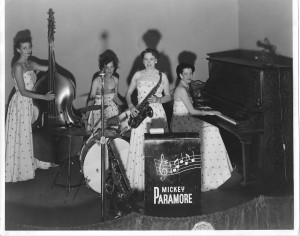 Mickey Paramore and the Swingettes 1940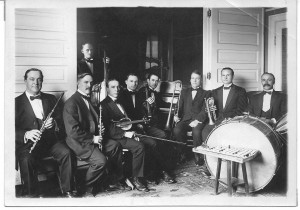 Odeon Dance Hall Orchestra 1913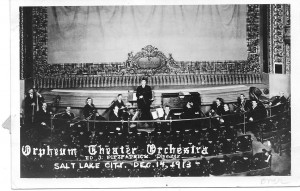 Orpheum Theatre Orchestra – Salt Lake City – 1913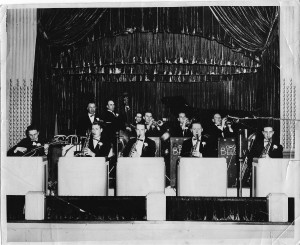 Orsen Beeseley Orchestra circa 1930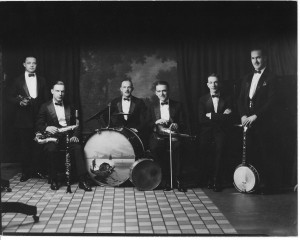 Orson Hyde band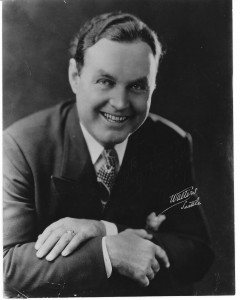 Owen Sweeten – conductor 1923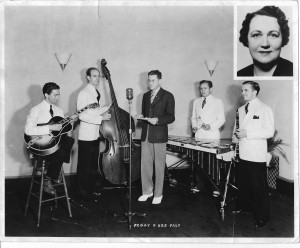 Peggy and her Pals – KSL radio 1938-40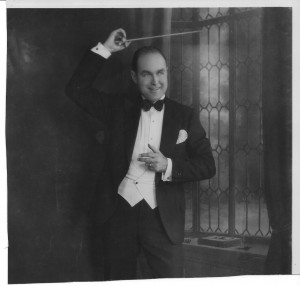 R. Owen Sweeten – Saltair band leader 1921-23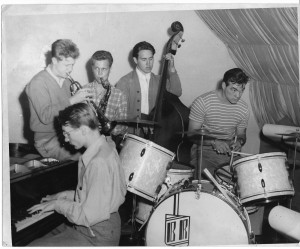 Ray Palmer band at the Rainbow Rondesvous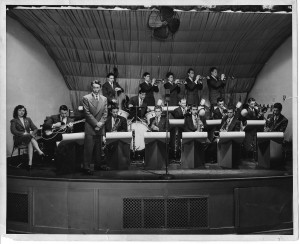 Ray Palmer band circa 1950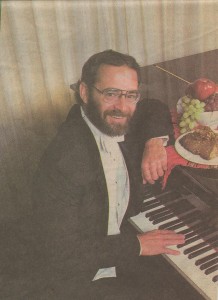 Ricklin Nobis – piano with the Utah Symphony, Ballet West and RDT.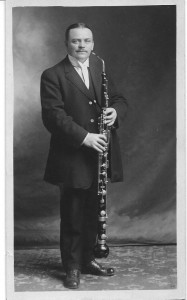 Robert Sauer – Professor of music at BYU, member of the Utah Symphony, composer of "When it's Springtime in the Rockies". Shown here with the Heckelphone.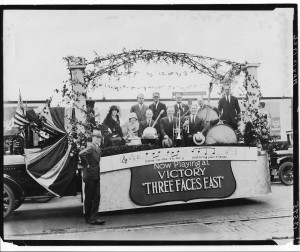 Salt Lake City band float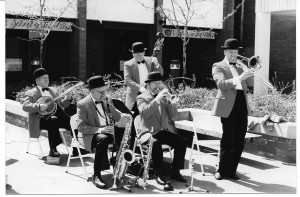 Salt Lake City Good-time band circa 1980.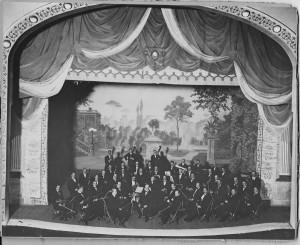 Salt Lake Philharmonic Orchestra circa 1909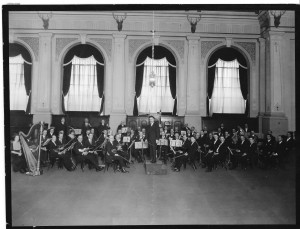 Salt Lake Symphony 1921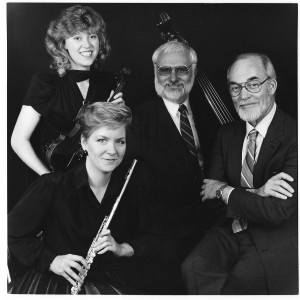 Scott Birkenshaw Quartet circa 1991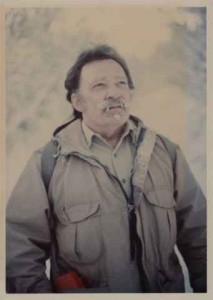 Shelly Hyde – on the Mountain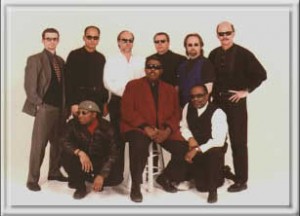 Soul Patrol – Arvey McFarland – band leader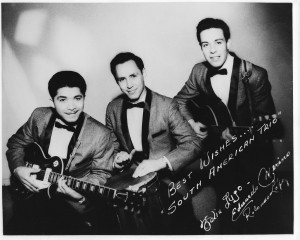 The South American Trio with Felix Perez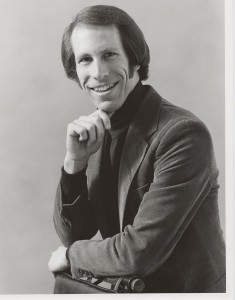 Steve Oldroyd – Piano 1977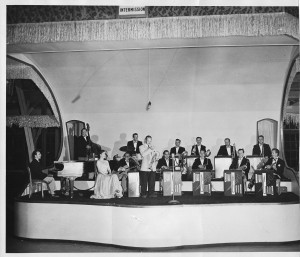 Stewart Grow Orchestra 1953
Sweetens Saltair band – shown here at the University of Utah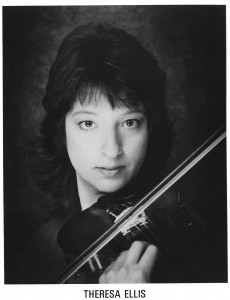 Theresa Ellis circa 1990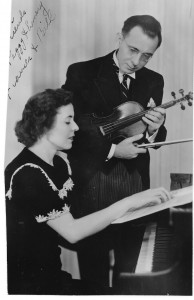 The Hardimans – Mr. Hardiman was the one time concert master of the Utah Symphony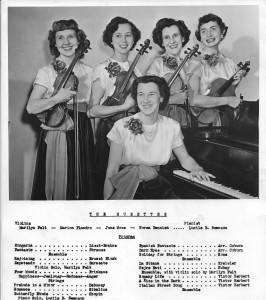 The Musettes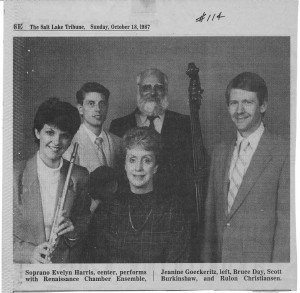 The Renaissance Chamber Ensemble 1987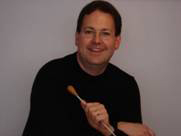 Rusty McKinney – Bass Trombone with Utah Symphony, First Presbyterian Choral Director until 2011.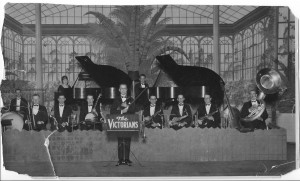 The Victorians circa 1924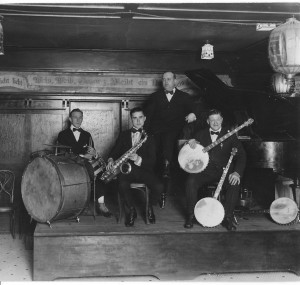 Unknown local 104 band circa 1918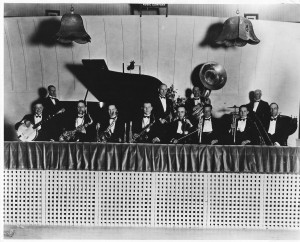 Unknown local 104 band circa 1924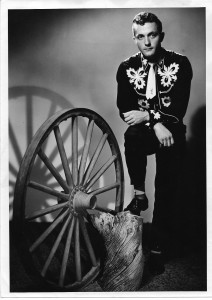 Unknown Western Singer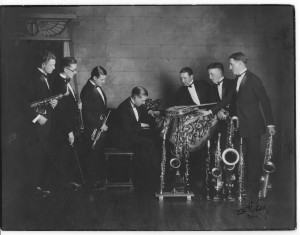 Unknown local 104 band circa 1923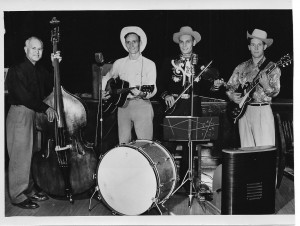 Unknown country western band – local 104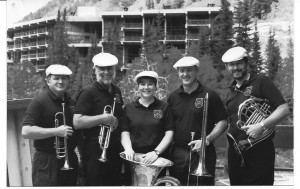 Utah Brass Quintet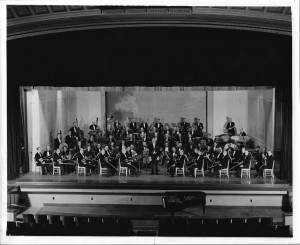 Utah Symphony 1939

Utah Symphony 1954-55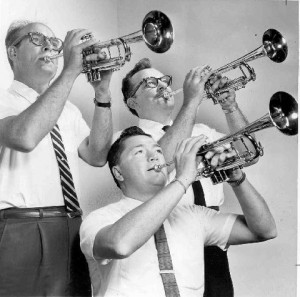 Utah Symphony Trumpet section with past President Bill Sullivan and Shelly Hyde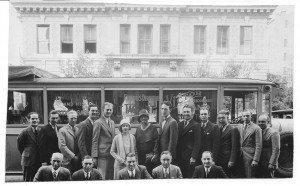 Vagabonds of the air 1923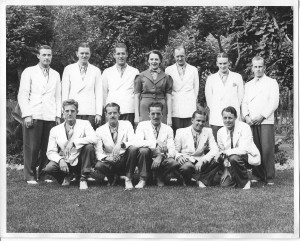 Verdi Breinholt Orchestra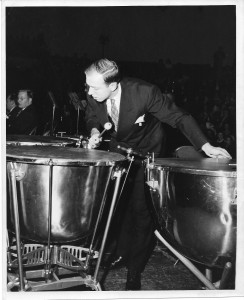 Walter Rothar – Timpanist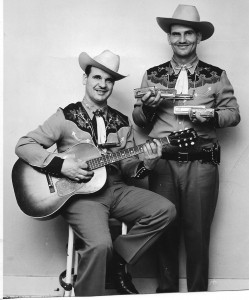 Zion Wranglers – Jime and Gerald Gifford 1954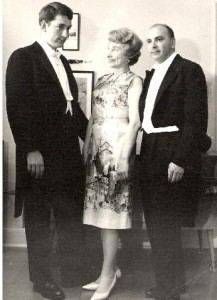 The Zwick Family – Patrick, Martin and Muriel Zwick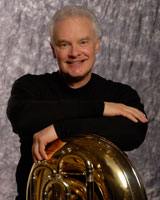 Gary Ofenloch – Utah Symphony and Opera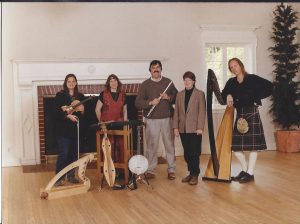 Idlewild quintet – Teresa Lynn Welch, Carol Sharp, David Sharp, Jody Duffy-Brings, and Scott Jorgensen (Irminsul Harp)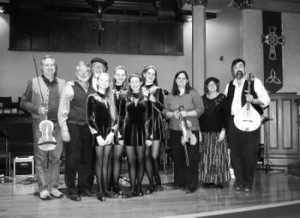 Idlewild six-piece group with four Irish step dancers
Mark Jardine, Steve Keen, Pat Leary, Teresa Lynn Welch, Carol Sharp and David Sharp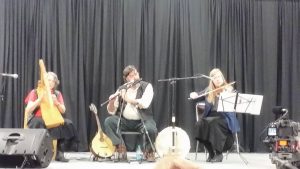 Idlewild Trio – Carol Sharp, David Sharp and Krista Baker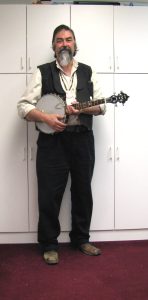 Dave Sharp – Banjoist extraordinaire in the office of Local 104